European Gay Cruise
European Gay Cruise
The time has finally come! From 8 to 18 February 2022 we set sail off the African coast. With temperatures well above 20 degrees Celsius and eight hours of sunshine a day, you can leave the winter behind and fill up on the heat.
The cruise takes place without social distancing measures. Gym, spa, swimming pool and all other public areas are open without restrictions. Of course, individual shore excursions are also allowed.
Do you need more information? Ask us if you want to be contacted by the organizer
: (Prideandmore@gmail.com)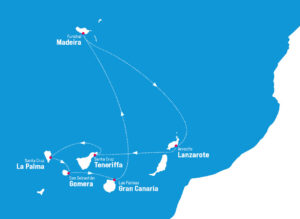 This cruise combines the lesser known islands of the Canary Islands with the flower island of Madeira. To allow time for stress-free exploration, the organization has planned an overnight stay in various ports of call.
In addition to the program on board the ship, the cruise will once again feature numerous artists from the queer community. Also on the agenda are numerous theme parties by the pool such as "White", "Wig" or "Kinky", where there are no limits to the creativity of the outfits. There will certainly also be the popular Pool Games with the election of "Mr Cruise" and all guests are again invited to customize their doors, with prizes for the craziest idea.
Vasco da Gama – the eco-friendly boutique cruise ship
The ship, 30 meters wide and 219 meters long, has 9 passenger decks that can accommodate nearly 1,300 passengers. Out of the total of 630 cabins and suites ranging in size from 16 to 102 m², only 129 are interior-facing, all the others are exterior, of which 150 have a balcony.
Well-being is very important on the "Vasco da Gama". The gym, located next to the spa, is open 24 hours a day and has a variety of equipment. This includes 11 spinning bikes, 5 steppers, 7 treadmills, 5 sitting bikes, 14 weight machines, 2 rowers and a wide selection of free weights. In the spa, dry and steam saunas are included in the price of the trip. The jogging track is located on the upper deck.
With a volume of 55,000 gross tons, the Vasco da Gama offers a ratio of 1 to 43 per passenger and has two pool areas: one is well positioned aft of the ship with large sunbathing areas. The other is located amidships and is equipped with a movable roof, which only a negligible number of ships in the cruise sector have. Additionally, there's a noble wellness area with a sauna and steam room, a large fitness center, and sports areas on the outside decks. The "Hollywood's" show theater spans two decks and offers first-class evening entertainment.
Do you need a quote? Ask us if you want to be contacted by the organizer Prideandmore@gmail.com)
10-day cruise on a cruise ship of the category described on the route
Gran Canaria – Madeira – Lanzarote – La Palma – La Gomera – Gran Canaria
(subject to changes due to force majeure)
Full board treatment:
• Hearty breakfast with coffee, tea and juice in various restaurants
• Buffet, show cooking or à la carte menu served at the table, depending on the restaurant
• Flexible meal times with free choice of seats
• Coffee and cake according to the daily program
Entertainment program and lectures on local history on board
Comfortable Sennheiser sound system on all excursions
Use of the fitness area, swimming pools, outdoor sports fields and wellness area with sauna (massage for a fee)
Personalized travel documents
Baggage service between pier and cabin upon boarding and disembarkation
All port and passenger rights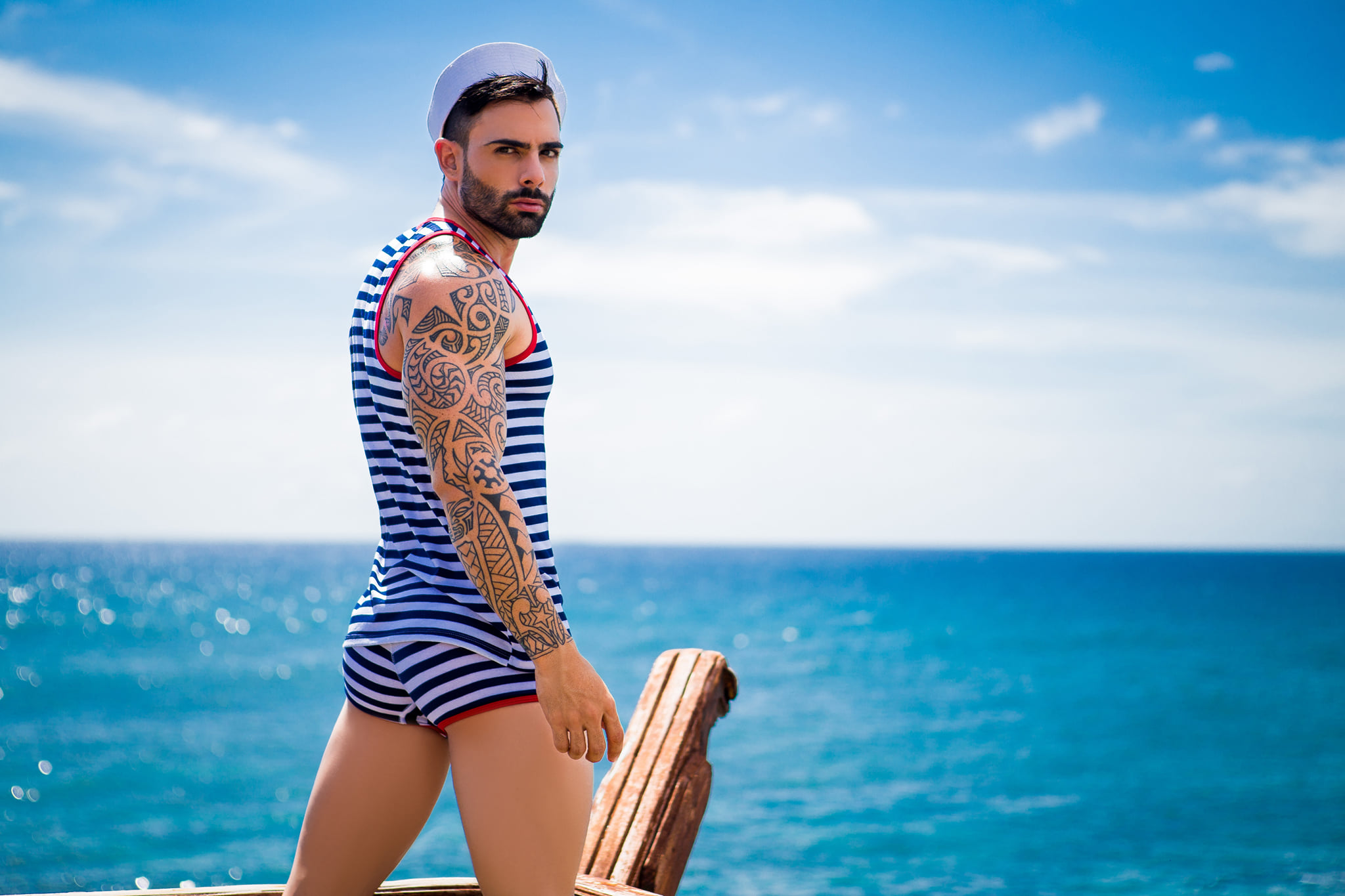 This post is also available in:

Italiano (Italian)