Copenhagen 2021 hosts World Pride and EuroGames
or ten days in August, Copenhagen in Denmark and Malmö in Sweden will host WorldPride and EuroGames in a huge combined event called Copenhagen 2021.
It's the first time that the world's most significant Pride has combined with Europe's largest LGBTI+ multi-sport event.
Hosted by Copenhagen Pride and Pan Idræt – the Danish capital's LGBTI + sports association – and in partnership with Malmö Pride, Copenhagen 2021 will combine a broad and exciting programming. We will be able to find art and culture, human rights, sport, activism and, of course, the opportunity to celebrate: dance and set free.
This is also the first time World Pride has been held in two countries. The program opens with a parade and concerts in Malmö, with nine evenings of concerts in Copenhagen's Town Hall Square and the World Pride Parade with hundreds of thousands of participants and spectators. All concerts and stages are free of charge, although some may be ticketed depending on the state of the pandemic at the time.
In Copenhagen, the cultural team is curating four separate art spaces, including specific activities for children and families, young people and a space called "Arcadia". Esperienza sensoriale con incredibili installazioni sonore, luminose olfattive e tattili.
Ci sarà anche uno spazio, Fluids, dove tutta la programmazione sarà di e per donne, visitatori trans e non binari. More than 100 events will be hosted by cultural partners including the National Museum, Royal Theatre, and Opera.
So, come with us at Copenhagen 2021 WorldPride EuroGames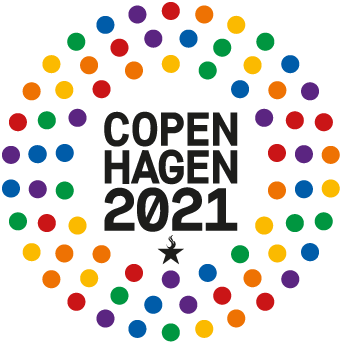 This post is also available in:

Italiano (Italian)