In 2019, Nike was proud to celebrate Pride month by supporting more than 20 organizations advancing the LGBTQIA+ community through grants administered by the Charities Aid Foundation of America. This commitment coincided with the launch of Nike's 2019 BETRUE Collection. Designed in collaboration with the Gilbert Baker Estate, the collection pays tribute to the iconic rainbow flag Baker originally created; its campaign also featuring eminent LGBTQIA+ Nike athletes and allies across the world of sport..
Each of the 2019 grant recipients is helping to create a
more equal playing field for all while exemplifying what it means to move the world forward through action and pride.
Here's a quick look at some of the organizations we supported in 2019:
Campus Pride, unites student leaders and campus groups to create a safer college environment for all LGBTQIA+ students
GLBT Historical Society in San Francisco, preserves and interprets the history of GLBT people and the communities that support them – and houses many of Gilbert Baker's artifacts
Hetrick-Martin Institute, provides basic needs, health, education and career services to thousands of LGBTQIA+ youth every year, as the nation's oldest and largest supporter of this community
Los Angeles LGBT Center, serves more LGBTQIA+ people than any other organization in the world through a wide array of programs and global advocacy
National Gay Basketball Association, helps adult and youth LGBTQIA+ athletes play the game they love in a safe and welcoming environment
Out of Bounds, advocates for members of the LBGTQIA+ community to participate in professional, amateur and recreational sports programs
Point Foundation, provides mentorship, leadership development and community service training to LGBTQIA+ students, plus serves as the nation's largest scholarship-granting organization for LGBTQIA+ students of merit
Timberfish Portland, gives local LGBTQIA+ swimmers their own safe, fun U.S. Masters swim team
You Can Play, ensures equality, respect and safety for all athletes, regardless of sexual orientation and/or gender identity
Nike believe in the pursuit of equality for every athlete.
"We honor every voice advocating for equality — those standing up to make a difference and BETRUE. Through their hard work and dedication, the playing field becomes more level every day. But there's more work to be done. The game won't be equal Until We All Win."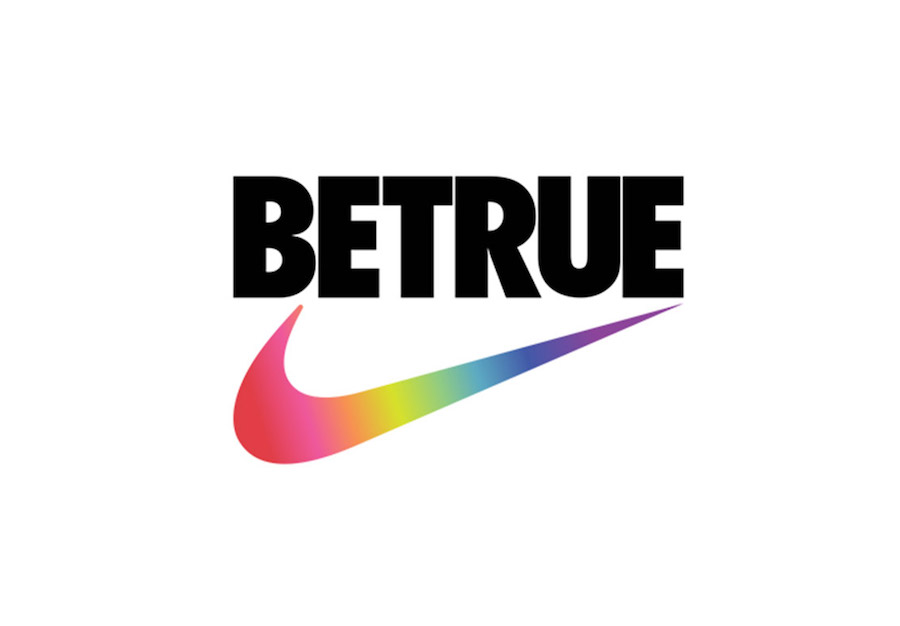 This post is also available in:

Italiano (Italian)