Tanzania is experiencing a very difficult time from the point of view of LGBT rights. It has been a long time since we saw such persecution and violation of human rights: the Middle Ages return to Tanzania!
The governor of Tanzania, Paul Makonda, has announced the creation of a surveillance team dedicated to the hunt for homosexuals, specifying that it will start with journalists. This is a significant gesture because it will allow the despot to put a strong "gag" to the local press.
A real team has been created to find out who practices or who has homosexual tendencies within the country, all starting from social media to track down and arrest people in same-sex couples.
Tanzania introduced an anti-gay law after the election of President John Magufuli in 2015 and since then many gay, lesbian and transgender people have been so forced to hide their sexuality…. Then a constant crescendo
Last year, the country's deputy health minister announced his intention to publish a list of gay people and this process, which is now taking life, will be called "Give me their names", while Governor Makonda has stated that he expects a strong International criticism for this situation, but added: "I'd rather anger these countries than make God angry".
The "Gestapo" of Tanzania will consist of 17 members including state officials of the Tanzanian Communications Authority, policemen and media professionals and will begin operating immediately
A release was also issued to warn people to remove any nude photos from their cell phones. This measure has also promised strong measures against pornography.
Civil and human rights have therefore been completely wiped out in a country known until recently as the paradise of safari and beaches; Yet another attempt to disguise the real problems of a country with strong poverty where measures should focus on internal development rather than on anti-gay persecution bringing Tanzania back into a dark period.
In the meantime, HIV clinics have also been forced to close after being accused of promoting homosexuality. This gesture can only worsen an already serious situation in all of Africa where HIV and AIDS record alarming data of contagion between both gays and straights. The lack of support to HIV-positive can only discourage people from doing regular tests and undertaking the right care thus leading to a further increase in the infections.
Will the international community do something or are we also going to see a simple pretending that everything goes well?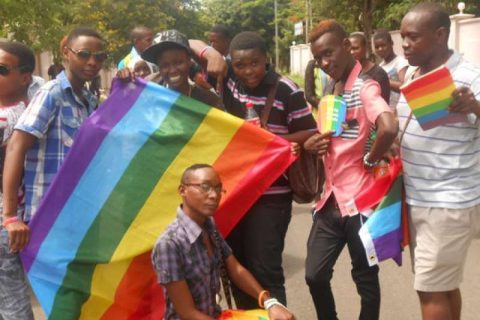 This post is also available in:

Italiano (Italian)