Supreme Court leans in favor of Catholic adoption agency that won't work with LGBT couples
The Supreme Court's conservative majority on Wednesday seemed prepared to rule in favor of a Roman Catholic adoption agency in Philadelphia that argued that it is entitled to discriminate against potential foster parents on the basis of sexual orientation.
Arguments in the case, known as Fulton v. City of Philadelphia, No. 19-123, concluded around 12 p.m. ET, as the votes from the previous night's election between President Donald Trump and former Vice President Joe Biden continued to be tabulated.
The case was the first major dispute to come before Justice Amy Coney Barrett, who was confirmed to the court late last month. Barrett's views on LGBT rights and religion came under heavy scrutiny during her Senate confirmation process.
Trump suggested early Wednesday morning that he would challenge the results of the election at the Supreme Court, though the topic of the 2020 race was not broached during the course of two hours of arguments. NBC News has not yet called a winner in the presidential contest.
The adoption agency case arose after the city of Philadelphia learned in 2018 that Catholic Social Services, a foster care services provider affiliated with the Roman Catholic Church, would not certify same-sex couples as suitable parents for children in the city's foster care system.
After Philadelphia learned about CSS' policy, the city stopped referring the group new children, citing a city law prohibiting sexual orientation discrimination, and updated its 2019 contract with foster care services providers to explicitly forbid such discrimination against potential parents.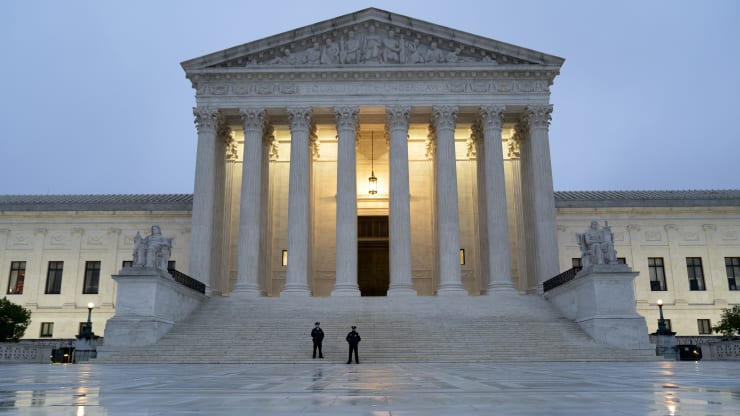 This post is also available in:

Italiano (Italian)