5% of the U.S. population identifies as lesbian, gay, bisexual, transgender or queer, just 0.17% of elected officials across all levels of the American government are LGBTQ.
Here is the result of four LGBTQ races.
Delaware
Democrat Sarah McBride made history on Tuesday when she won a state Senate seat in Delaware. In doing so, she'll become the United States' highest-ranking transgender elected official and the first openly transgender person to serve in a state Senate anywhere in the nation. McBride defeated Republican Steve Washington.
Hawaii e South Dakota
At the start of this election cycle, only three U.S. states – Hawaii, South Dakota and Mississippi – had no openly LGBTQ elected officials at any level of government This year, candidates in Hawaii and South Dakota hoped to get their states off that list.
Democrat Jared Nieuwenhuis of South Dakota was unable to win a seat for state House District 25 to become the state's first openly LGBTQ elected official in the state Legislature.
However, in Hawaii, Adrian Tam – who upset a 14-year incumbent in the August Democratic primary for the state House of Representatives – defeated Republican Nicholas Ochs, making him Hawaii's only openly LGBTQ elected official.
Georgia
One Georgia Senate race remained undecided on election night. The other – an unusual race called a "jungle primary" between Republican Sen. Kelly Loeffler and 20 other candidates from various parties – has drawn national attention from LGBTQ advocates.
A political newcomer, Loeffler was appointed to her seat by Gov. Brian Kemp in late 2019 following the retirement of longtime Republican Sen. Johnny Isakson Neither Loeffler nor her top opponent in the jungle primary, Democratic contender the Rev. Raphael Warnock, received over 50% of the vote, so a runoff election will be held in the coming weeks.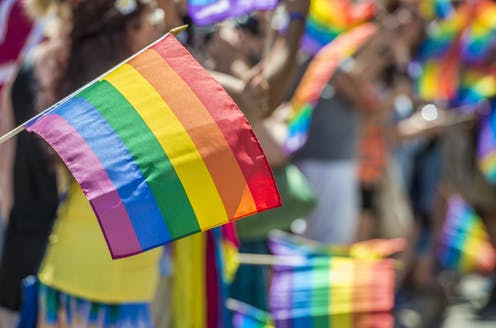 This post is also available in:

Italiano (Italian)