Within Poland " LGBT FREE "
In Poland, dozens of small towns have declared themselves free from the "LGBT ideology".
Politicians' hostility to gay rights has become a flashpoint, pitting the religious right against more liberal-minded Poles.
And gay people living in these areas are faced with a choice: emigrate, keep their heads down – or fight back.
Around 100 towns and regions across Poland, nearly a third of the country, have passed resolutions declaring themselves free of "LGBT ideology". These resolutions are essentially symbolic and unenforceable but they have provided fresh ammunition in Poland's increasingly bitter culture war.
Sakiewicz tells me people should be able to have sex with whoever they choose and boasts that in some respects, Poland is progressive. It decriminalised homosexuality in 1932, decades before most European countries.
But he is against what he describes as "aggressive ideology promoting homosexuality". The struggle for gay rights is a foreign concept imported from the US and Western Europe, he adds, and it threatens the traditional heterosexual Polish family.
"Communists used to wave the red flag and told people they were fighting for the poor, for the workers, for the peasants," he says. "Now these activists hold up the rainbow flag and say they are fighting for sexual minorities. It was not true and it is not true. And since we lived through communist times we have a duty to tell others how dangerous such ideas can be."
However far-fetched Sakiewicz's ideas may seem, they are echoed by senior politicians and figures in Poland's influential Catholic Church In a campaign speech when he stood for re-election, President Andrzej Duda called the promotion of LGBT rights an ideology "even more destructive" than communism. The Archbishop of Krakow recently warned of a neo-Marxist "rainbow plague".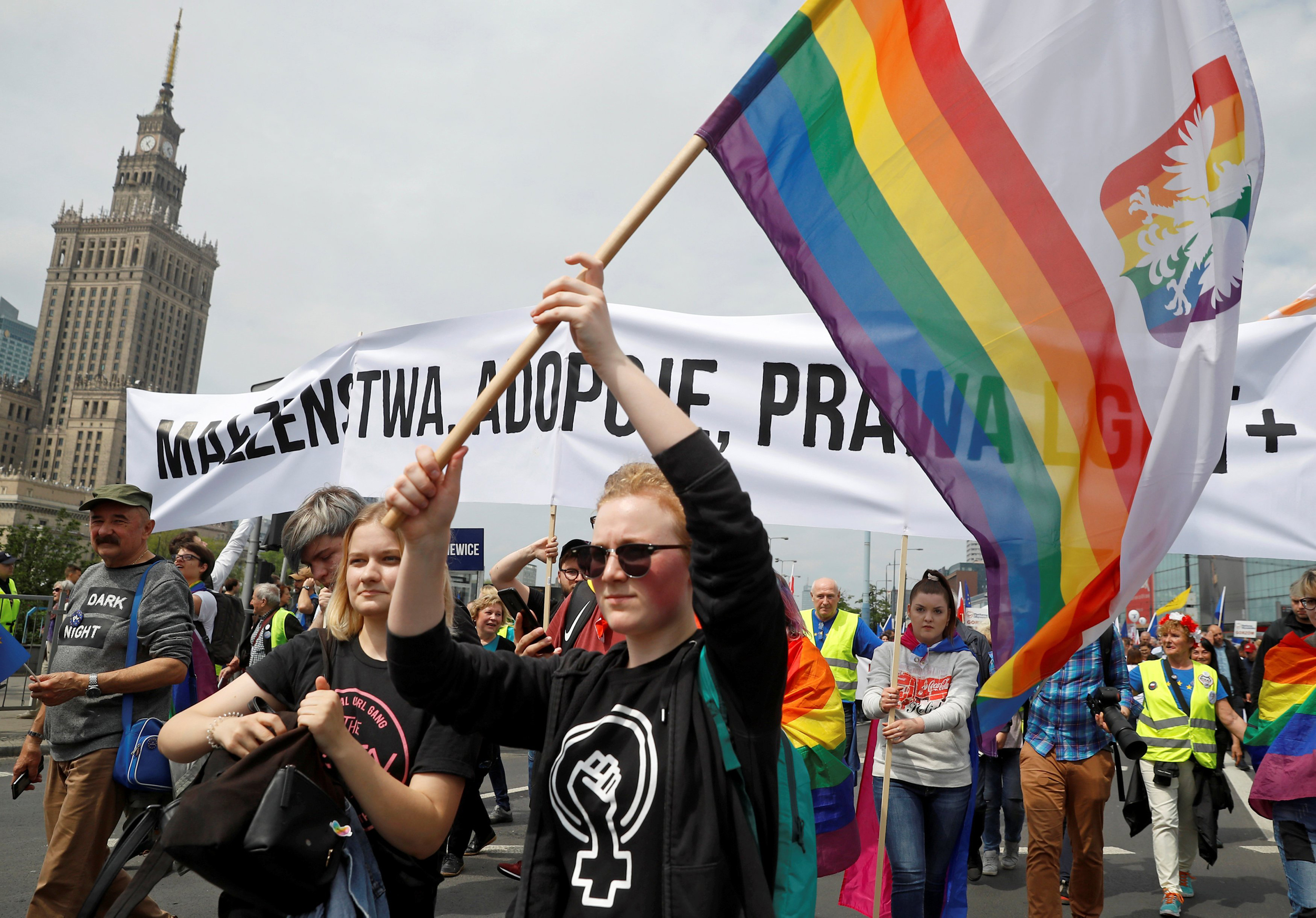 This post is also available in:

Italiano (Italian)