Accenture Pride

We are committed to ensuring an inclusive environment for all employees regardless of their sexual orientation, gender identity or expression.
"LGBT+ employees in many parts of the world have progressed in the workplace. But our global research reveals that underneath this success, they are experiencing unseen challenges and privately held fears at work that are hindering their ability to thrive. More than half (57%) of LGBT+ employees believe their gender identity and expression or their sexual orientation has slowed their progress at work. And shockingly, only 14% of LGBT+ employees feel fully supported by their employer when it comes to issues like welcoming those who identify as LGBT+.
Whether you're part of the LGBT+ community or an ally, Pride is a time when we celebrate living authentically with compassion and kindness. This year, as the Pride community marches alongside the Black community around the world, it's never been more important to foster a culture of equality by standing together.
Wewill keep moving forward and go Further Together by bringing our people together virtually to connect, be visible, and stand for equality. We invite everyone to stand together by using #PrideAtAccenture on Facebook, Twitter, and Instagram.
Our focus includes:
Professional development
Inclusive policies
Recruitment, promotion and retention guidelines
Equal benefits, including insurance coverage for gender affirmation surgery in certain countries
Employee resource groups in 45 countries; and
A global Ally program with more than 118,000 members and growing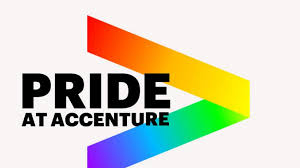 This post is also available in:

Italiano (Italian)