NIKE: An inclusive company proud to support the LGBT community
We already know Nike as an activity that gives its best when each of his LGBT team feels respected, included and listened to, in order that everyone can feel free to be themselves and do their job in serenity every day.
In 2019, Nike was proud to celebrate Pride month by supporting more than 20 organizations advancing the LGBTQIA+ community through grants administered by the Charities Aid Foundation of America. This commitment coincided with the launch of Nike's 2019 BETRUE Collection. Designed in collaboration with the Gilbert Baker Estate, the collection pays tribute to the iconic rainbow flag Baker originally created; its campaign also featuring eminent LGBTQIA+ Nike athletes and allies across the world of sport.
Other ways Nike supports the LGBT + community:
100 percent: The score Nike has consistently received on the Human Rights Campaign's (HRC) annual Corporate Equality Index for the past 18 years.
20+: The number of organizations Nike supported in 2020 to advance the LGBTQIA+ community through grants administered by the Charities Aid Foundation of America
$3.6 million: The amount Nike has provided in financial and in-kind support to LGBTQIA+ causes since 2012
$1 million+: The amount Converse has contributed to longstanding local and global LGBTQIA+ community partners since 2014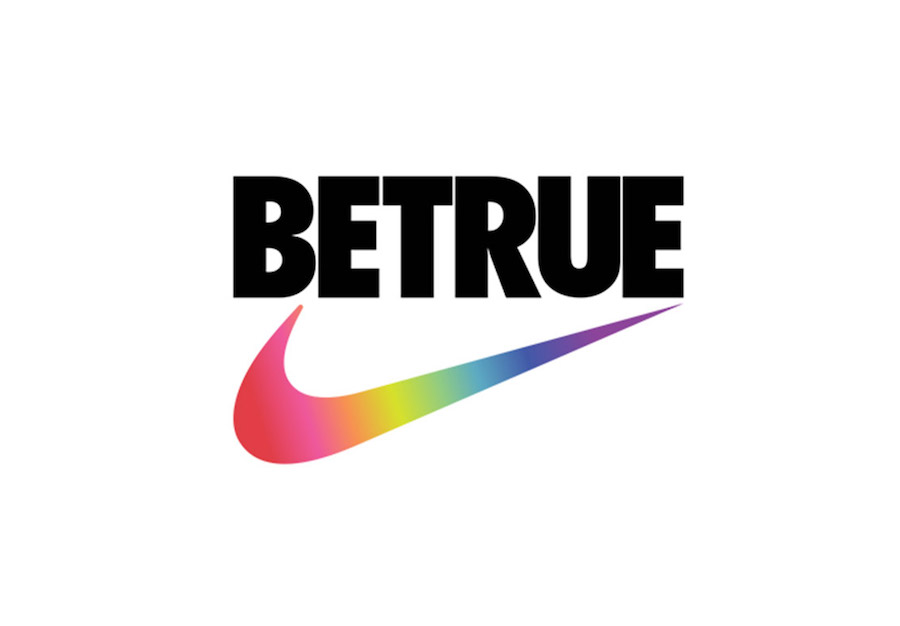 This post is also available in:

Italiano (Italian)